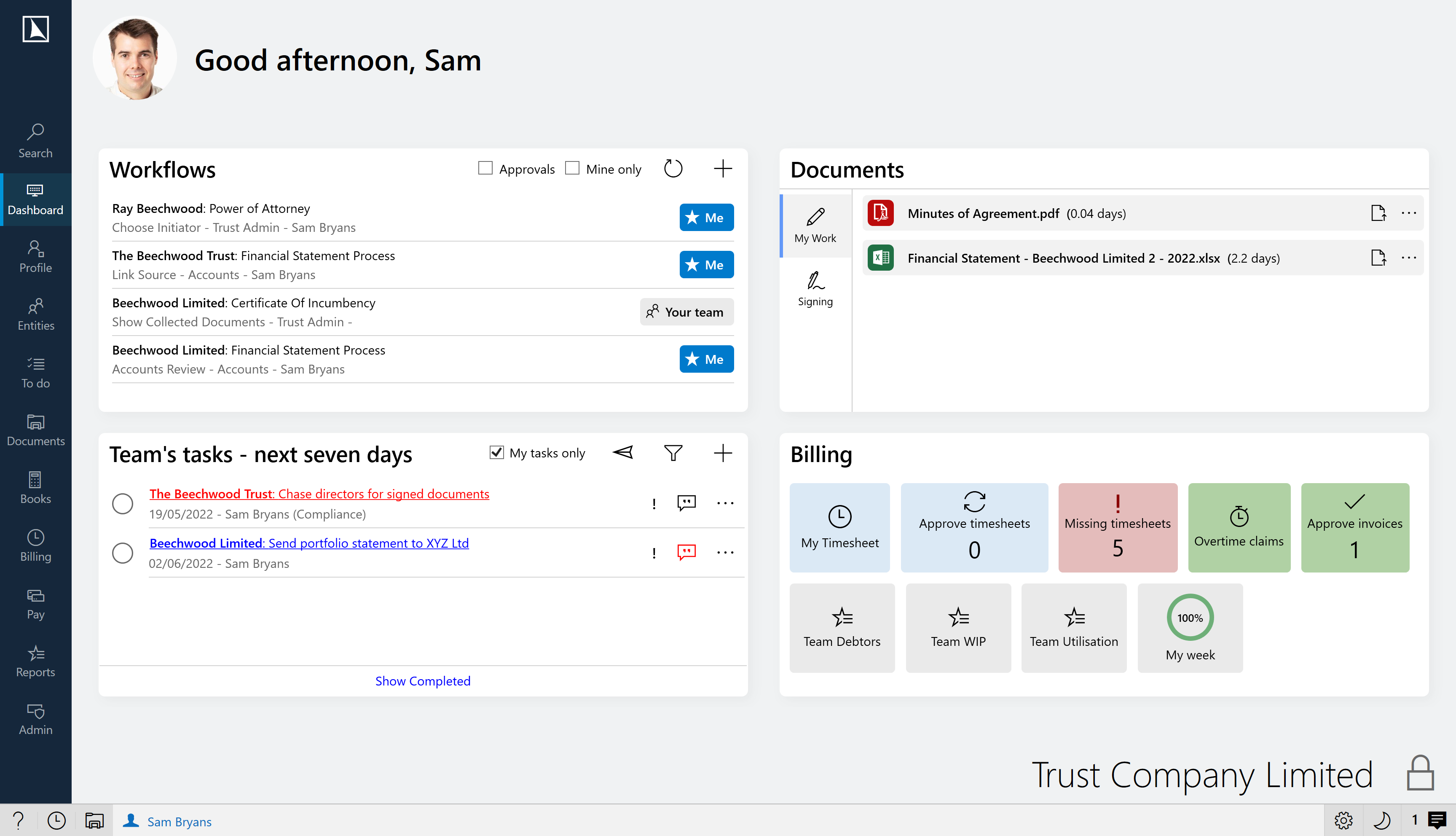 Knowing and understanding your entities is key to providing excellent service whilst staying compliant with the ever-increasing legal and regulatory requirements. PlainSail makes it easy to keep track of your clients and their structures.
Entities can be connected easily with relationships, allowing you to easily navigate through client structures, generate reports and perform CDD checklists when relationships are created or changed.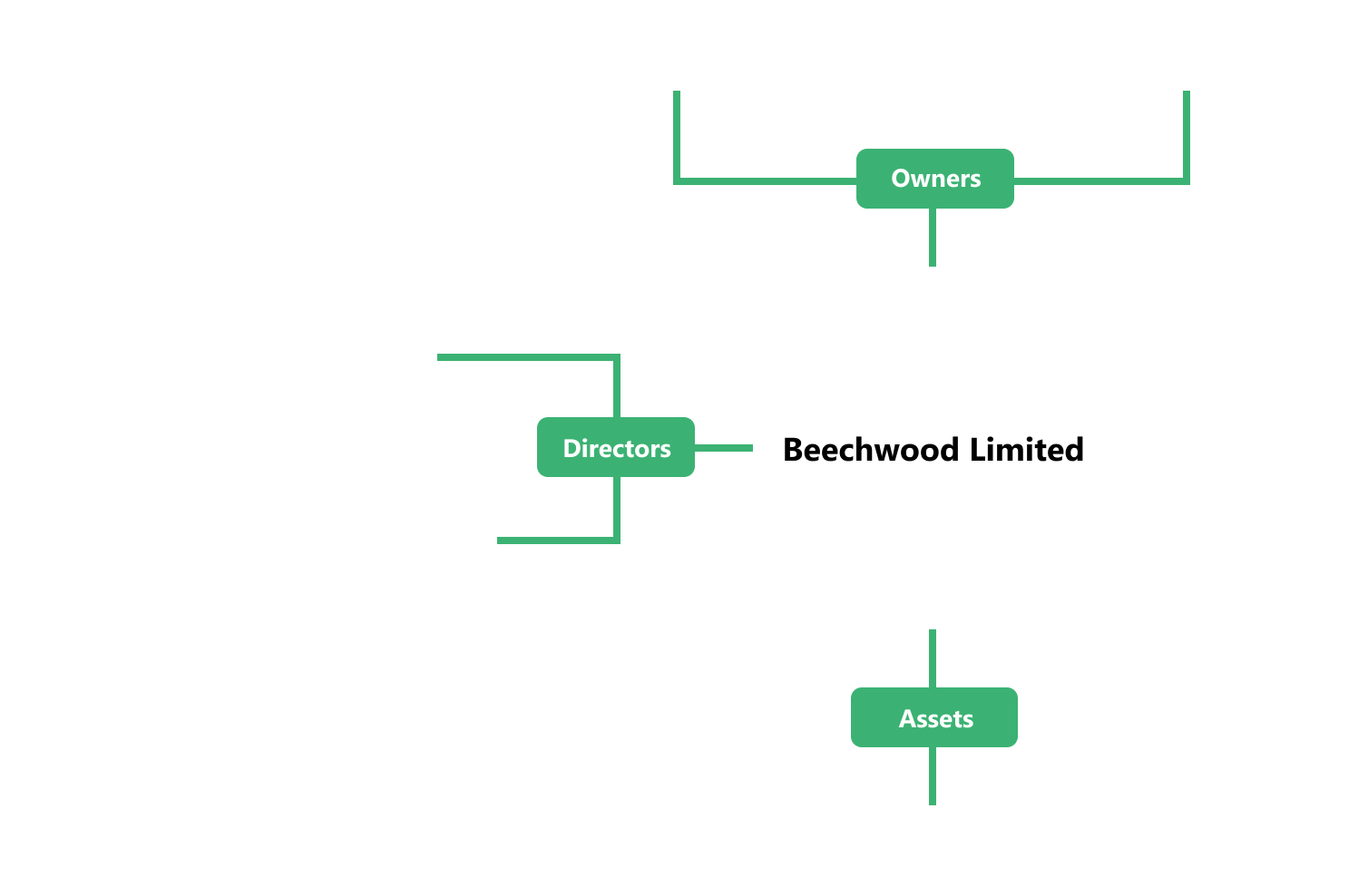 Your key client information is gathered together onto one screen to give you a comprehensive understanding of your client. For example, due diligence, key assets, dynamic structure charts, a timeline of activity and any missing information.
All standard statutory registers are available within PlainSail, including shares, directors and secretaries registers, fixed assets, loans, safe custody documents and unquoted investments.
A full document management solution integrates with your entities, supporting all document types, emails and templates, providing big efficiency gains.
Comprehensive reporting is included for all aspects of PlainSail, including financial, management reporting, compliance registers and statutory reporting. All reports are integrated with Microsoft Office and can be exported to Word, Excel and PDF.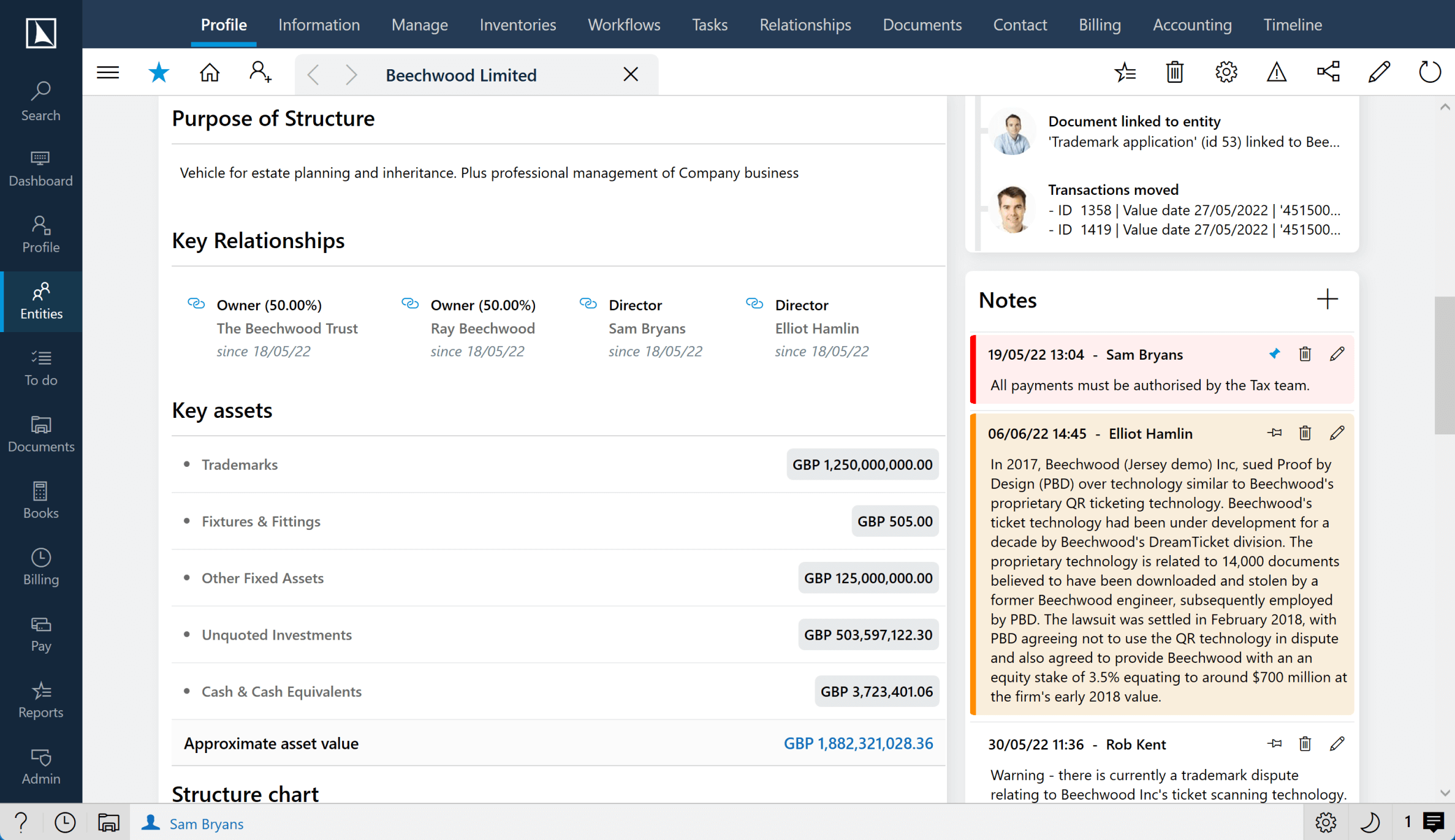 To keep up with constantly changing regulatory requirements, PlainSail's inventory system provides a flexible solution to storing all forms of digital data that can be easily monitored and reported.
PlainSail provides a set of standard templates for due dilligence and onboarding but you can modify these to suit your own procedures.
Due dilligence is automatically launched based on triggers whose rules you can define. Once triggered, progress is clearly visible to ensure completion.
Once your due dilligence is complete, reviewing a client and evidencing compliance is a simple process.


Our workflow system allows us to model your business processes so that users are forced to adhere to your procedures and manual tasks are automated where possible.

Workflows can also be used to ensure key changes always go through a four eyes check.
Risk assessments can be modelled as workflows to provide a structured way of risk rating your clients and evidencing the process.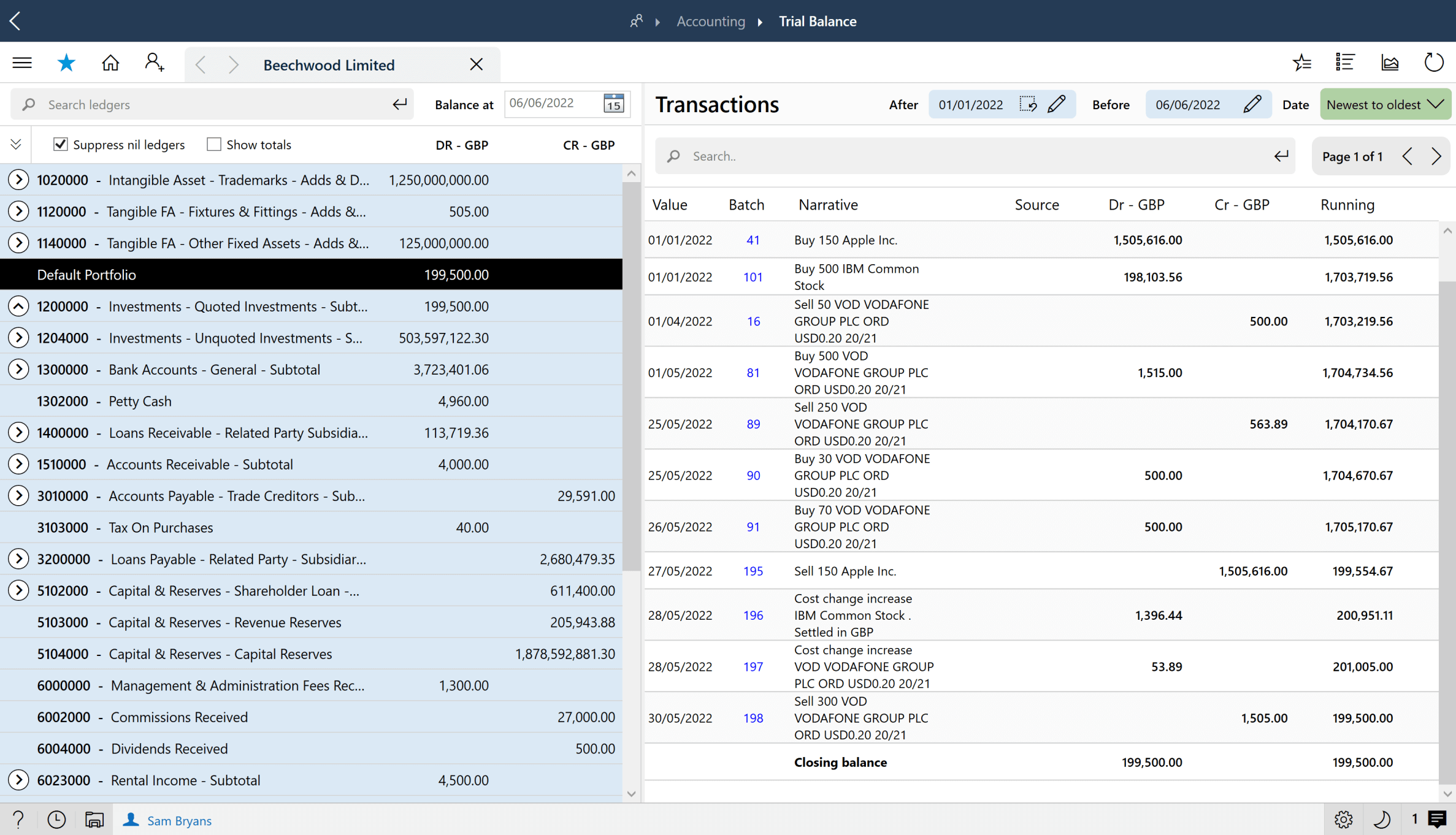 Our bookkeeping solution is perfectly suited to the Trust industry and provides standardisation and consistency for reporting across clients and client groups.
PlainSail comes with a pre-configured Chart of Accounts but you can easily modify it. Ledgers may be single or multi-currency and may be tied to various sub-ledgers to suit your needs.
Our accounting solution is directly connected to the statutory information to ensure that your loans, bank accounts, assets and investments are fully linked to the client ledger.
Manage and maintain your bank accounts. The bank account reconciliation feature lets you create bookkeeping entries directly from bank feeds and create rules to assist with automation.
PlainSail includes extensive accounting reporting, including: P&L, Balance Sheet, period comparisons, variance analysis and custom report designer functionality.

PlainSail supports the automated production of FRS-102A small business company accounts and Trust accounts.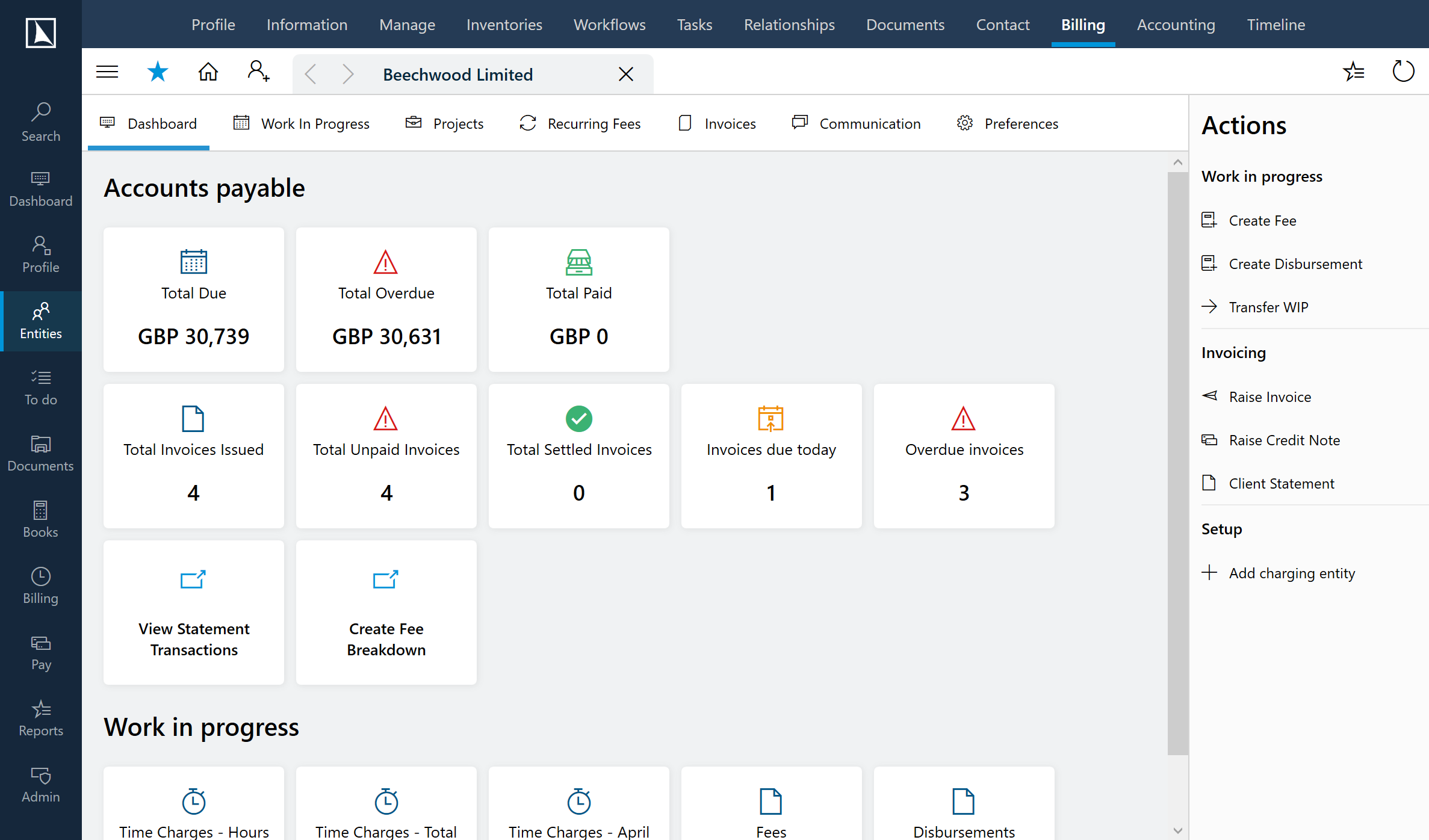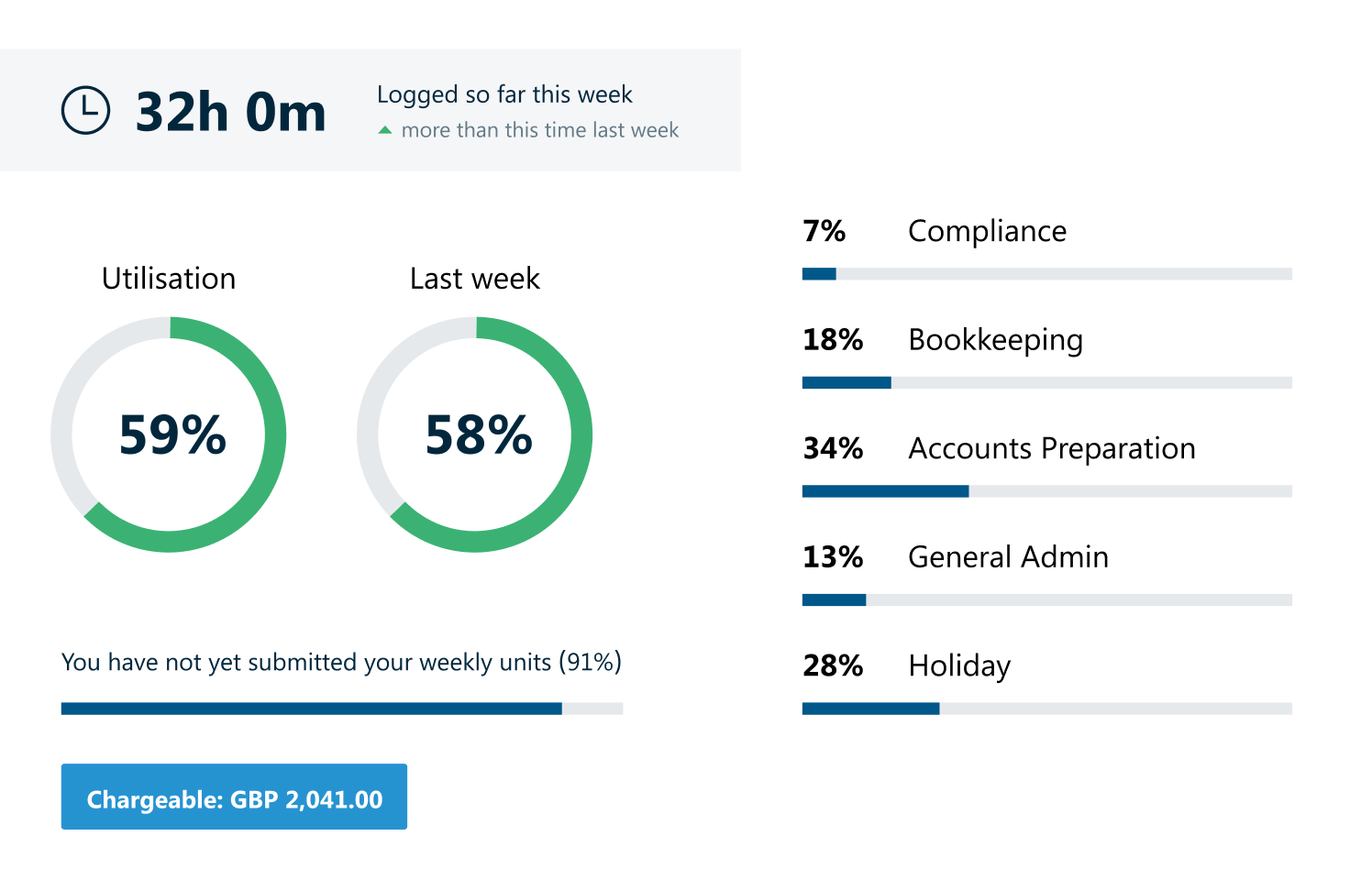 Staff can easily enter their time in a calendar view and billing projects with optional budgets can be used to track client billing. Managers can approve and track utilisation rates across their teams in real time.

Recurring fees and disbursements are easily entered and reported on.
PlainSail includes full multi-currency sales and purchase ledgers to support invoice generation and all standard debtor, creditor and WIP reporting. WIP processes can be integrated into a workflow to enable efficient billing cycles and automated emailing of invoices to clients.